We Buy Property from Sellers in Any Situation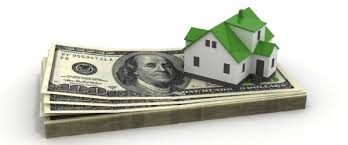 Unable to sell
Need a short sale
Purchased another property and still stuck with your old one
Behind on payments (or about to be)
Want out from underneath your huge monthly mortgage payments
Facing Foreclosure
Divorce or separation
Moving or relocating
Bankruptcy
Inherited a property
Probate
Landlord headaches
No situation at all, just want to sell
How It Works
You call 760 822-1528 us or Click here to get the process started.
There are certainly misconceptions and myths surrounding how we buy houses. Here are some of the more common questions homeowners looking to sell their property have asked us over the years:

Do You Buy Houses for a Specific Percentage of Value?
No. Each property is different, each property owner has different challenges and needs, so each deal is customized to fit the unique needs of the owner. It's not a one-size-fits-all percentage. In fact, we oftentimes surprise our clients with how much we are willing to offer.
Do I Have to Fix the Property Up?
No. You can leave it the way it is. We buy properties in any condition, pretty as well as ugly.
Will You Offer A Fair Price?
We only do win-win deals that are fair for all parties involved.
How Much Do You Charge?
Our services are free. We make our money by buying property, fixing it up and either reselling it for a profit or by leasing it out to tenants.
Do You Only Buy Houses?
We buy all types of properties; homes, condos, vacant lots, duplexes and even larger commercial properties as well.