I spent a lot of summers at La Costa as a kid. My friends dad owned a home on the 2nd hole of the North course in the 1970's (the Tiki house). His name was Joseph Tushinsky, who co-founded Sony/Superscope Inc. and then purchased the Marantz Stereo Company in the 1960's. He was a great guy who loved his kids.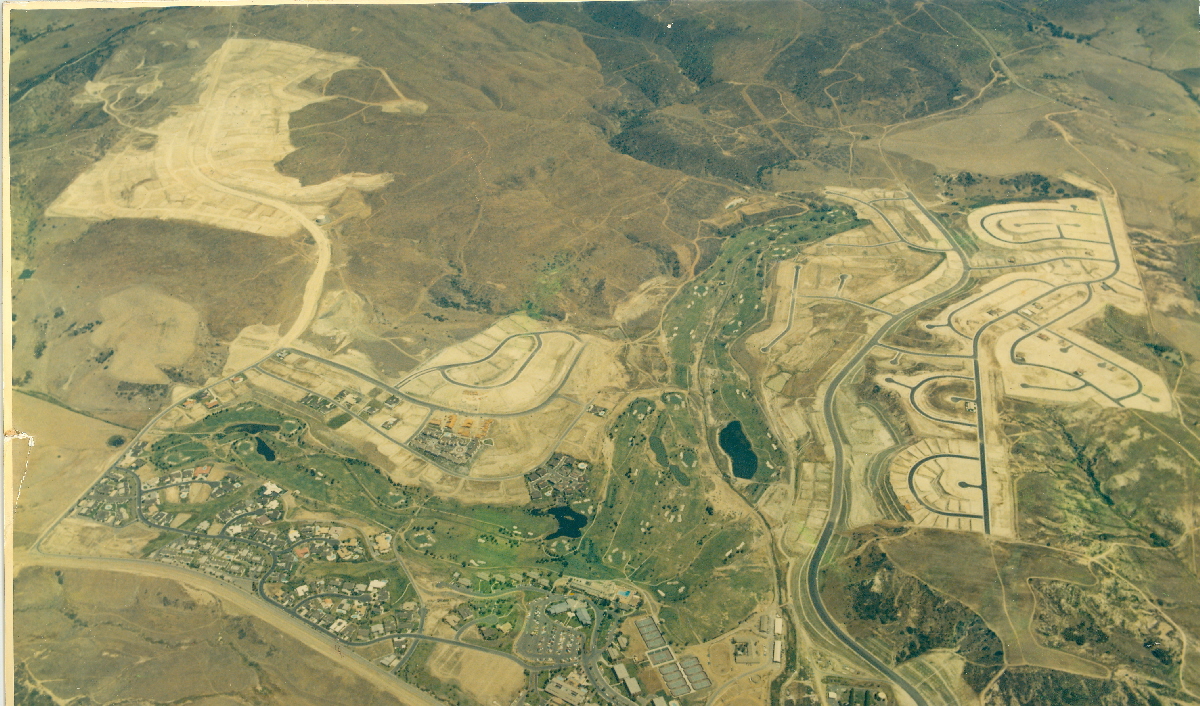 Looking at this picture from the mid-seventies, you can see La Costa was a lot different back then- a lot more isolated. I remember it was fairly common to see helicopters landing on the golf course to drop off players and then picking them up at the range when they were done. We'd ride horses all over the resort and the golf marshals were always chasing us off the course. Even though we had our own pool, we used to swim in the water hazards on hot days. I have so many good memories here.
Those times shaped my passion and purpose in life that ultimately lead to the opening of my real estate brokerage Rancho Coastal Properties, Inc. Even after 26 years in the real estate business, I still see and feel the stories and the lives of people who are attracted to this tucked away corner of the planet like you and I are. Just last month I was playing the 5th hole on the north course when this little boy (probably 5-6 years old) came running across the green in a Superman costume trying to be funny- it was priceless because I remember we used to dare each other to do stuff like that too.
My real estate career formally began in 1991 and includes a rich background in foreclosures, investments, development, sales and marketing. I am a committed full time broker licensed in California with experience in all aspects of property disposition and acquisition. I focus on treating my clients with results and world class service.
Home sellers are attracted to me because I'm able to sell my listings for top dollar because of my house-flipping experience. I use my background and connections in real estate investments, development, sales and marketing to leverage new relationships and strengthen old ones.
If you don't mind, I'd love to sit with you for a short time and learn more about you. We could meet at your home or the La Costa clubhouse for a drink or play a round of golf, on me of course. And if perhaps you're interested in selling your home sometime in the future, I can help with recommending essential fix-ups that will pay off big time and pinpoint the best approach for a successful plan forward. Let's talk 760 822-1528. Until then...enjoy a life worth living!
Our Mission Statement:
Our philosophy is simple: Communicate! We pledge to be in constant communication with you, keeping you fully informed throughout the entire buying or selling process. We believe that if you're not left with an amazing experience, we haven't done our job. We don't measure success through achievements or awards, but through the referrals from our clients.
Rancho Coastal Properties
2833 Cacatua Street, Carlsbad CA. 92009